See What We Have to Offer!
Click on the icons to learn more
Senior Living in Cincinnati
What you will find is a vibrant community
StoneBridge at Winton Woods is a scenic, secluded, and serene senior living community. This gorgeous 55-acre community is surrounded by 2,500 acres of trees and beautiful scenery that offers eight spacious cottage designs, a maintenance-free lifestyle, social programs and more. Convenient to shopping, dining and healthcare, it's the ideal retirement fit and setting for your active lifestyle.
At StoneBridge at Winton Woods, our mission is rooted in honoring the individual. Your unique needs as an individual are addressed in the entire essence of the community, offering unparalleled independent living advantages. In your private independent living cottage, you enjoy the independence, peace and privacy you want, with all sorts of available amenities and activities to enrich and enhance your lifestyle.
Why do our residents choose StoneBridge?
Hear what they have to say:
"I moved into StoneBridge in January 2019. My husband and I had toured the community years before. After he passed away, my daughter and I looked at some places, and ended up coming back to StoneBridge because it was the best option. I know my late husband would be happy with my choice.
There are many things to say about StoneBridge, such as there are many and varied activities and I feel very secure living here. But one thing I can always tell new people that move into StoneBridge is that they will never meet anybody here that isn't nice, and I am speaking from experience."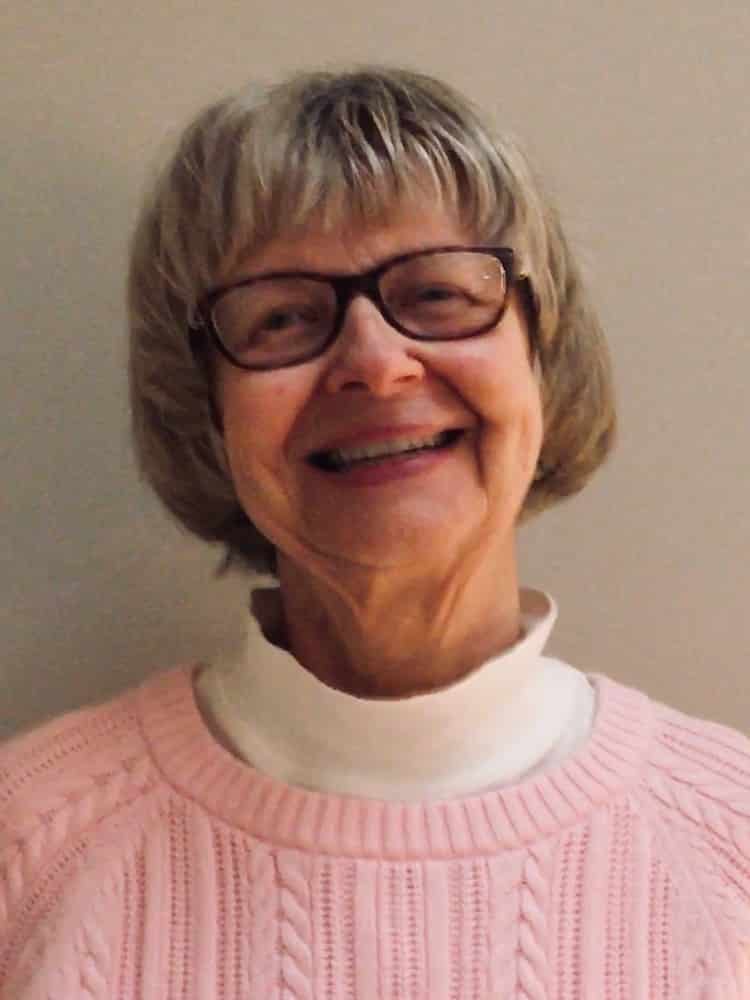 "We like it here, we like everybody and have never met friendlier people. The maintenance piece is unbelievable. You never have to ask them to do something more than once. Administration is great too. We are very content and keep pinching ourselves that we didn't do this sooner, when we would have been able to enjoy even more. Our neighbors across the street are original residents and she just beams which shows us a lot that they are still so happy after being here so many years. We haven't thrown ourselves into the activities yet due to the pandemic, but we are looking forward to them."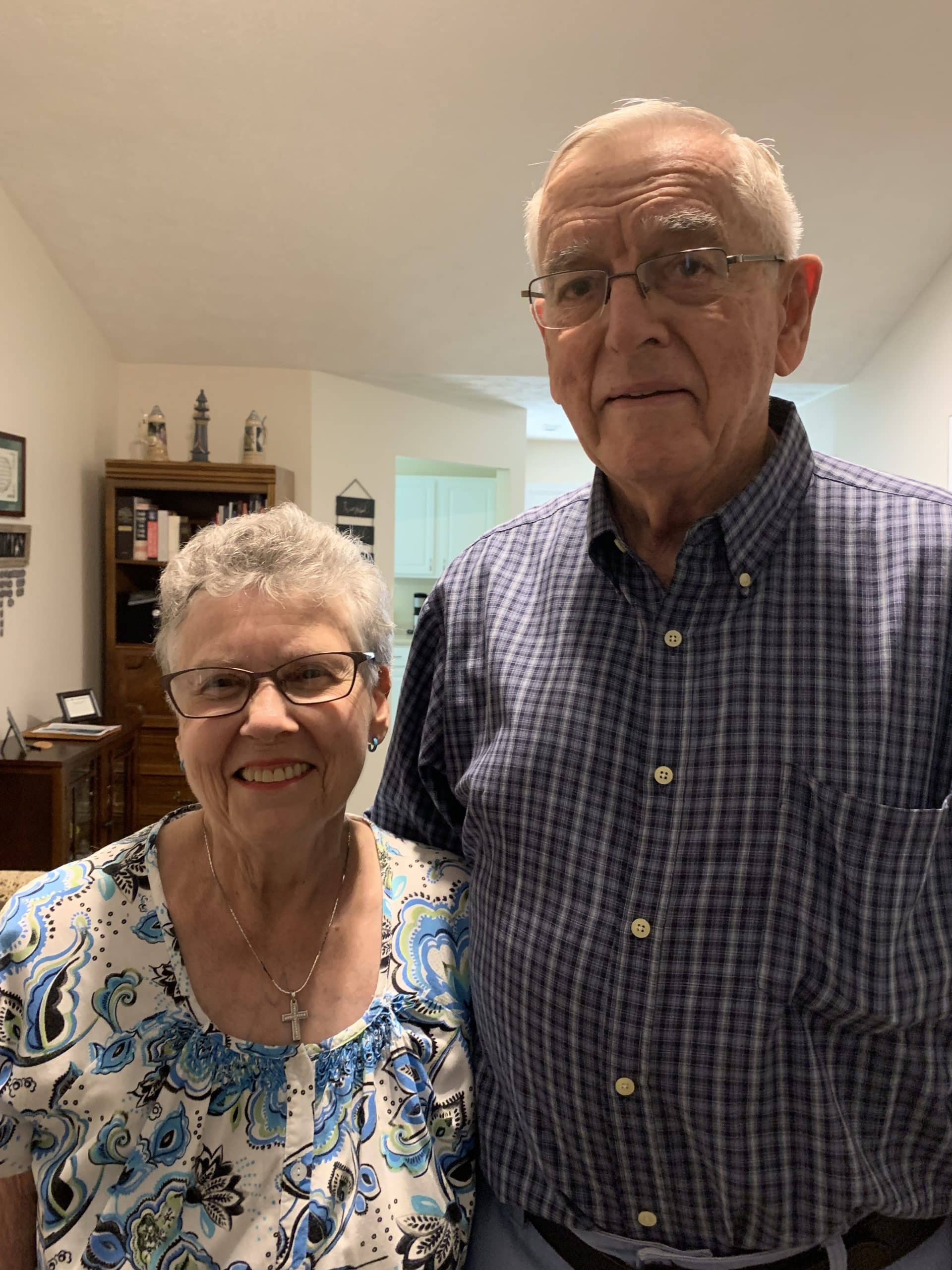 Having lived at Stonebridge for 14 years should speak for itself. Mary and I have found it a perfect fit for us – (the "Honesuckle" 3-bedroom, one floor plan unit). The community of 76 duplex units has provided us with enough activities to go along with our independent living. Location – location – easy access for shopping, church, etc. Frequent outings are starting up again (Covid-19 called a halt to these). The area provides us with walking areas to enjoy the very peaceful surroundings. If this is what you are looking for, then you have found it at Stonebridge!
This is a wonderful place to live. Leave your worries behind and join us at StoneBridge. You'll find caring residents and a management team that can't be beat!! 
Jack and Jan W.
Current residents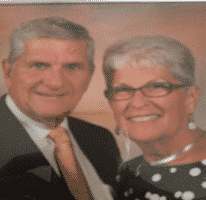 Ah, life! We make our plans and then have to go to Plan B or C…or Q, R, S… Finding myself further down that alphabet of plans, I moved to Cincinnati, with a totally open mind as to where to live and what type of place to consider, knowing no one and never even having visited the area. Friends in other "senior living" arrangements had warned me to avoid that type of arrangement at all costs, but y'know… I wanted to look around with that open mind to consider what would work for me, now and in the future.
Well, since you're reading my testimonial, you know what the decision was, over a condo, a house, or even an apartment. Others' testimonies on this website will rave about amenities and conveniences and advantages of StoneBridge, and it is all true. In normal times, I travel a lot for extended periods (often 3+ months) and I will have no worries of unnoticed break-ins or  waist-high grass on my return. Yes, the staff here is awesome and attentive and a real pleasure to deal with, often reacting to a request with, "Would you like us to also…?" A few strolls through the neighborhood had me meeting the friendly residents. With COVID restrictions lessening, we've had some activities, so in the few short months I've been here, I've gone from knowing no one to being able to call people by their name and ask about their dog or how they liked the movie or if the Reds won or when the grandkids will next visit. Those friends who warned me off of the idea of active senior housing? They are stunned with what I've told them about Stone Bridge and may even be a teensy bit jealous?  In the barely 3 months since I moved in, it's become not just where I am now, but home.  And I didn't even get down to Plan Z!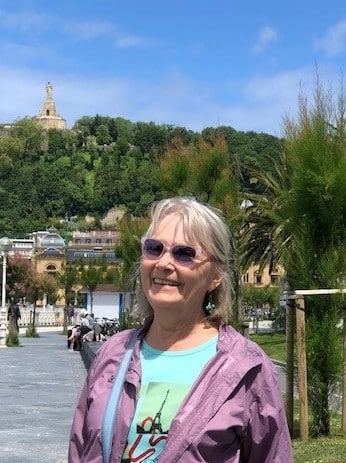 My husband Tom and I chose StoneBridge in 2017 because he needed to be on one floor and couldn't do the stairs anymore. Tom's kind of an introvert, but I get out and mingle. I attend daily Mass and was a member of the "Gil's Golden Voices," our community choir. Before COVID I enjoyed the bus trips that Stone Bridge planned – a great way to meet folks if you are new or they are new. There was a themed monthly potluck lunch – another great way to get together with new and old neighbors. We enjoy StoneBridge because of the parklike neighborhood, it is well kept, quiet, and I feel safe here.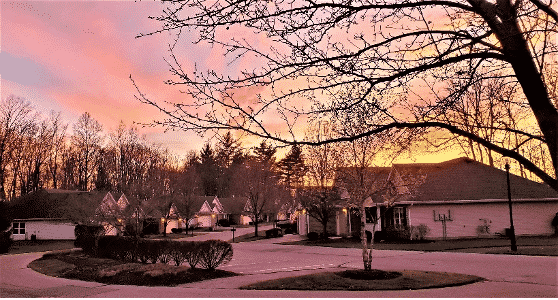 With our "nest empty," and while we were still relatively healthy, we made the decision to begin the process of looking for a one floor cottage home. We wanted to look forward to going somewhere as we left the home and neighborhood we loved. We also viewed this move as a gift to our children so they would not have to handle everything involved in such a move in the future.
We decided on StoneBridge for several reasons. In most of the communities we visited, the cottages seemed so cramped together and the campus had a stifling "big city" feel. At StoneBridge, the cottages are nicely spaced, and we loved the more pastoral, tranquil and peaceful feel of the campus as it is nestled in the natural beauty of Winton Woods. Plenty of room to move, walk and breath in the life-giving spirit of God's creation!
We have now lived in StoneBridge for 5 years. We continue to love our beautiful one floor "no steps" cottage, the surrounding natural beauty, and most of all, the wonderful people associated with our StoneBridge Community. Our advice for anyone considering a move is to pull the band aid off quickly and make the transition to a new home while you are still physically and mentally able.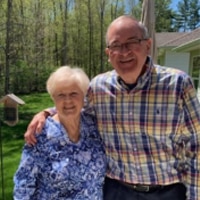 Having relocated to Ohio from Arizona two years ago, we needed a new start in a new home. Although we wanted to live closer to our son in northern Kentucky, StoneBridge and its amenities caught our attention. We have found StoneBridge to be a friendly and caring community. The first nine months we attended many events, outside pleasure and dining. After COVID hit, we had to curtail most activities and spend most of our time indoors.
Even then (during COVID), we had plenty of fresh air and walking throughout this beautiful campus. Many times we could visit with neighbors from driveways or 6 feet apart in a circle in their driveways with 6-10 folks in attendance. We enjoy socializing and making friends, this was where we feel welcome and at home. We finally "fit in"! StoneBridge is quiet, peaceful, and secure and there is no better place for active seniors to live in Cincinnati!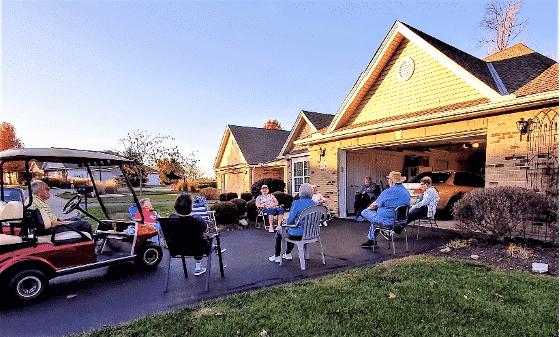 Call Us Today to Schedule a Tour!
Call Us Today to Schedule a Tour!