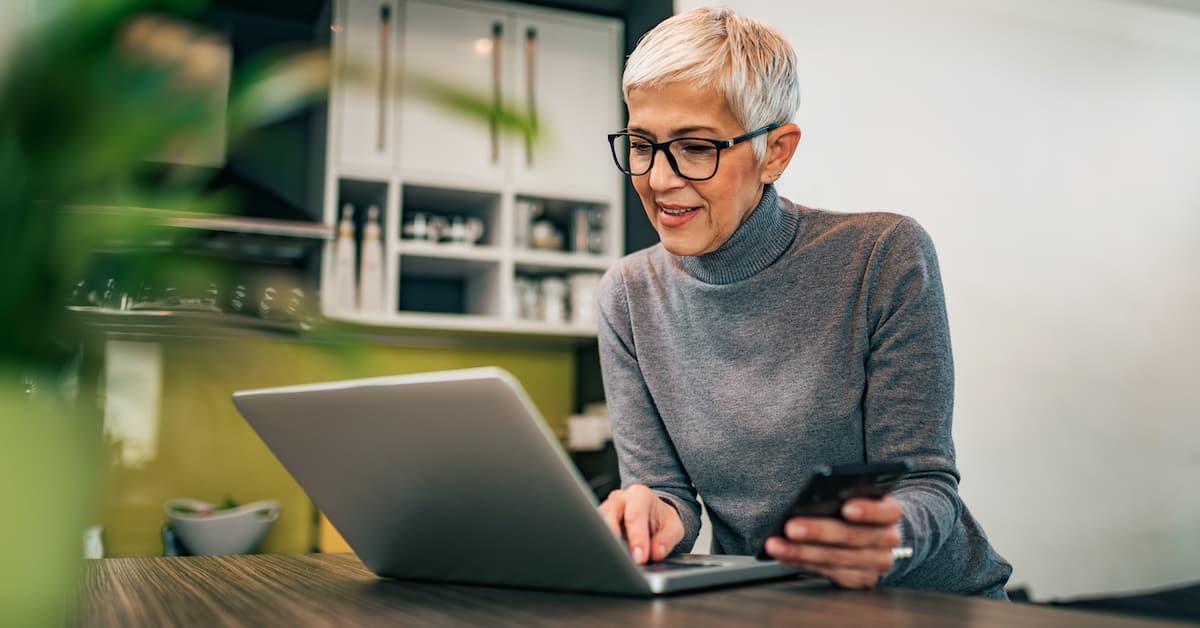 Ideas to Beat the Winter Blues
Earlier this month, Punxsutawney Phil the famous weather predicting groundhog saw his shadow, which according to tradition means six more weeks of winter. By now, many of us living in the northern half of the United States are probably feeling the effects of being cooped up in our homes not only because of the winter weather and temperatures, but because of COVID-19 quarantines in effect throughout most of the country. It's not unusual to feel more sluggish, to gain some winter pounds, and not want to get out of the warm bed in the morning, even if you're an active senior. If this sounds like you, we've compiled some activities to get your mind off of the weather and to help you enjoy your time indoors.
Note: Seasonal Affective Disorder is a very real medical condition, so if you or a loved one is genuinely experiencing depression, we urge you to talk to your doctor. Learn more about Seasonal Affective Disorder here.
Start a Project – Like Organize Your Spice Rack
If you're like most of us, there's probably a project you've been meaning to get to for some time now. Need some inspiration? Now is a great time to organize your spice rack. If those herbs in jars are looking gray and have lost their scent or those powdered spices are clumped together and no longer sprinkle out, they should probably go. The space you make in your cabinet is an opportunity to bring some fresh new flavors into your kitchen. The folks at The Spice House not only sell high quality herbs and spices from around the world, they also have a very interesting blog about them.
Start a New Book Series
Love to read but at a loss for what to start next? Check out Goodreads, a free online resource for readers and book recommendations. You can enter the books you've read and enjoyed in the past and it will give you recommendations for books to discover. You can even post reviews and ask the Goodreads community questions about a book. Or, you can call your local library and ask a librarian for suggestions based on past reads. Most librarians love advising readers!
Volunteer
Even in this time of COVID, you don't need to leave home to volunteer your time to a good cause. There is a wide variety of opportunities out there, and the AARP has put together a tremendous resource for finding the right virtual volunteering opportunity for you.  VolunteerMatch.org is another resource for seniors seeking a worthy cause to volunteer for virtually.
Plan Your Kitchen Garden
Even if you're living in a retirement community and don't have the backyard space to plant rows of vegetables and fruits, there are still a wide variety of plants that you can grow in containers on a sunny back porch or patio. Tomatoes, strawberries, peppers, and herbs are just a few that thrive in containers. The Spruce  and The Old Farmer's Almanac offer two of many online guides to help you along the way. Don't miss out on this delicious opportunity to bring fresh ingredients into your kitchen this year!
We hope that these ideas inspire you to start something enjoyable and rewarding during the winter months. Starting something new, staying engaged, and connecting with others are all great ways to beat the winter blues!