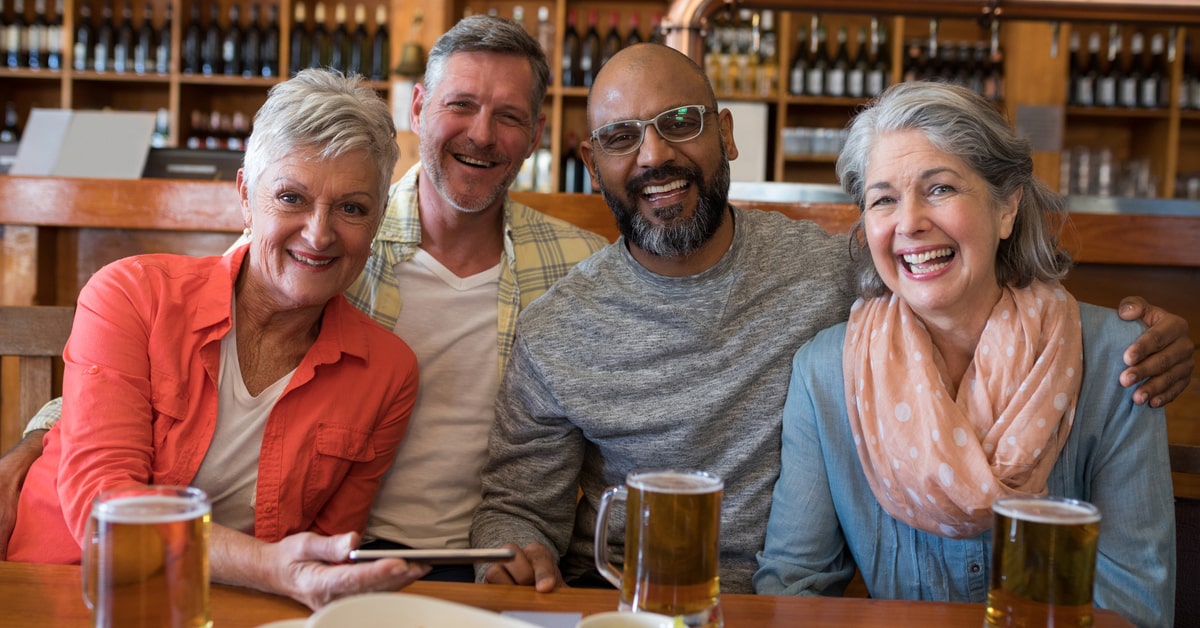 The Best Dining Guides for Eating Out in the Cincinnati Area
As more and more active seniors get vaccinated for COVID-19, and pandemic restrictions are easing, we can finally get back to enjoying life in the greater Cincinnati area. If you love dining out, or are just tired of cooking most of your own meals – and doing the dishes – for the past year, it's a welcome sign that restaurants are getting back to business as usual. To help you find the perfect place to dine, check out these top online dining resources. Before you head out for dinner sure to check with the restaurant by calling or visiting their website for their current COVID-19 policy.
The Cincinnati Region
Cincinnatiusa.com, the official website of the Cincinnati region, has a comprehensive list of restaurants in the Cincinnati area. Search by cuisine – including Cincinnati-style chili! – and region, and you'll be presented with dozens of listings to choose from. Convenient "call now" and "more info" buttons make learning more a snap. Start your search at cincinnatiusa.com/restaurants.
Eater
Eater.com's article "26 Exciting Ways to Eat in Cincinnati Right Now" presents a current list of unique dining establishments in and around Cincinnati. Many offer dine-in, others are takeout only, but all are unique in one way or another. The list of restaurants spans familiar choices like Camp Washington Chili which serves local favorites like Coneys and chili 3-, 4-, or 5-ways, to international flavors like Mexican and Nepali cuisine. 
OpenTable
OpenTable is both a website and a convenient smartphone app (iPhone or Android) where you can search for restaurants, read real reviews, and book a reservation. It allows easy searching by cuisine, neighborhood, price, rating, and more. Results are displayed on an easy-to-use map so you can see what's nearby when you're out and about. At the time of the writing of this article there were close to 200 restaurants in the Cincinnati area, and the list is growing all the time.
Resy
Similar to OpenTable but not as feature-rich, Resy is a respectable source for searching for Cincinnati-area restaurants and reserving a table. The list of Cincinnati-area restaurants on Resy is small but growing, so it's worth checking it out from time to time. Resy offers both a website and smartphone apps (iPhone or Android).
Yelp!
Yelp! is one of the first and maybe the best-known apps for finding just about any kind of food you're craving. It does so much more now too, with listings for almost any business you can think of, from dry cleaners to plumbers. Yelp! offers a website and smartphone app that lets you search by cuisine, price, and location on the map.
Have we made you hungry yet? We hope these online and mobile restaurant guides help you find a Cincinnati-area restaurant serving what you're craving, and with a table open for you! Are you an active older adult? Check out StoneBridge at Winton Woods, an outstanding Cincinnati-area retirement community for those looking for the convenience of maintenance-free living and a carefree active lifestyle! Learn more about the active adult lifestyle at StoneBridge of Winton Woods here, and hear what our residents have to say here!