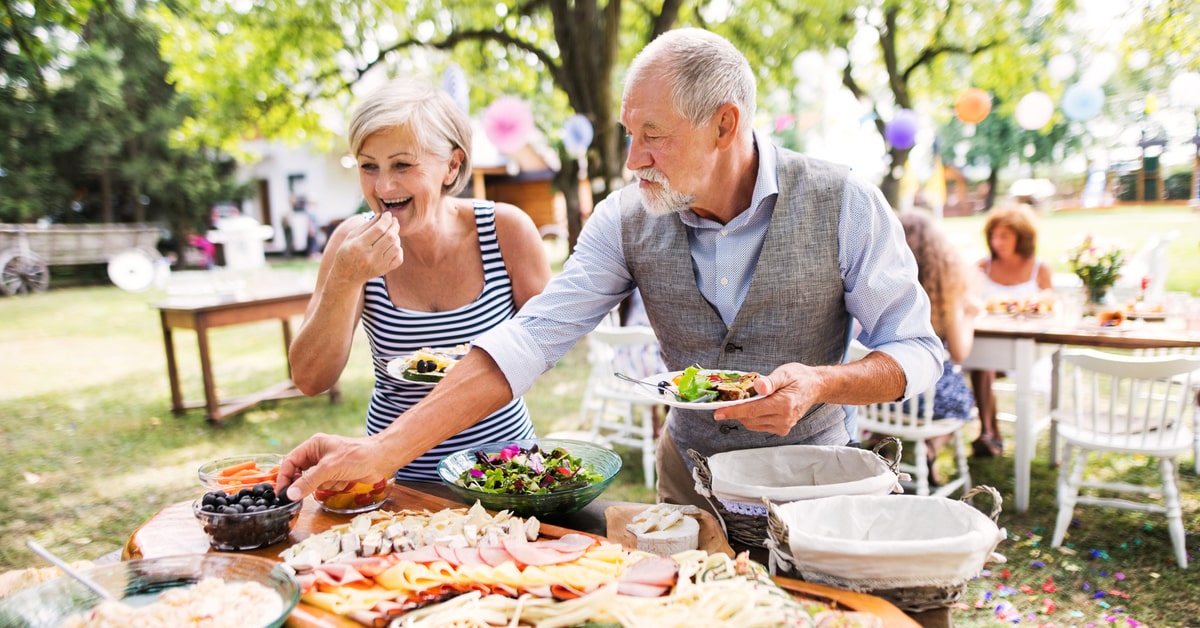 Plan Your Retirement Community's Neighborhood Fourth of July Party Now!
There are some fabulous opportunities to see fireworks displays in the Cincinnati area (check out The Cincinnati Region's"Best Places to See 4th of July Fireworks in Cincinnati"), but if you're an active senior who doesn't want to deal with the crowds and traffic, consider celebrating Independence Day with your neighbors in your retirement community by throwing a neighborhood July 4th party! It's a fun way to spend a summer afternoon and evening while getting to know your neighbors better! Planning an Independence Day party is a piece of cake with a little bit of advance planning and help. That's what neighbors are for, right?
Start a Party Committee
Ask around the neighborhood who might be interested in helping to organize the party. Ideally, three to four people is a good number to help with the planning decisions. Work on a checklist of food, beverages, and supplies needed. You already have the date, July 4, so you'll just need to decide on a location – maybe 2-3 adjoining houses that could host it in their yards. The end of a cul-de-sac is ideal because it doesn't have traffic to deal with.
Invitations
Next, you'll need to invite the neighbors! If your neighborhood has a directory, then sending out invitations via email is the way to go. If not, then printing up some flyers to leave at the front doors is a good alternative. Be sure to include the date, time, location, and ask that they RSVP. Also, ask if they would prefer to bring a food item or supply, or would rather volunteer to help with decorating, set-up, and clean-up. If seating is limited, suggest they bring their own folding chairs.
Assignments
As the RSVPs come in, begin to assign out the food, beverages, and supplies, or the chores if they chose to volunteer instead.
Checklist
Here's a handy checklist of suggested items to be assigned to the attendees:
Decorations
Sparklers
Grill – and enough gas or charcoal
Coolers
Ice
Disposable plates, cups, utensils, and napkins
Soft drinks
Alcoholic beverages (or, designate the party as BYOB: bring your own booze)
Bottled water
Chips
Salads & side dishes
Burgers
Hot dogs
Buns
Condiments – catchup, mustard, relish, mayonnaise, sliced cheese
Desserts
Garbage bags
Entertainment
Games like cornhole and horseshoes are excellent picnic choices, so see if there are some sets in the neighborhood that can be borrowed for the party. If the neighborhood isn't in a location from where a fireworks display can be viewed, roll out a TV to the garage so guests can watch the fireworks from the driveway. A Capitol Fourth on PBS is a festive show featuring fireworks and top entertainers live from Washington, D.C.
We hope we've inspired you to get better acquainted with your neighbors by throwing a neighborhood July 4th party! Are you an active older adult? Check out StoneBridge at Winton Woods, an outstanding Cincinnati-area retirement community for those looking for the convenience of maintenance-free living and a carefree active lifestyle! Learn more about the active adult lifestyle at StoneBridge of Winton Woods here, and hear what our residents have to say here!