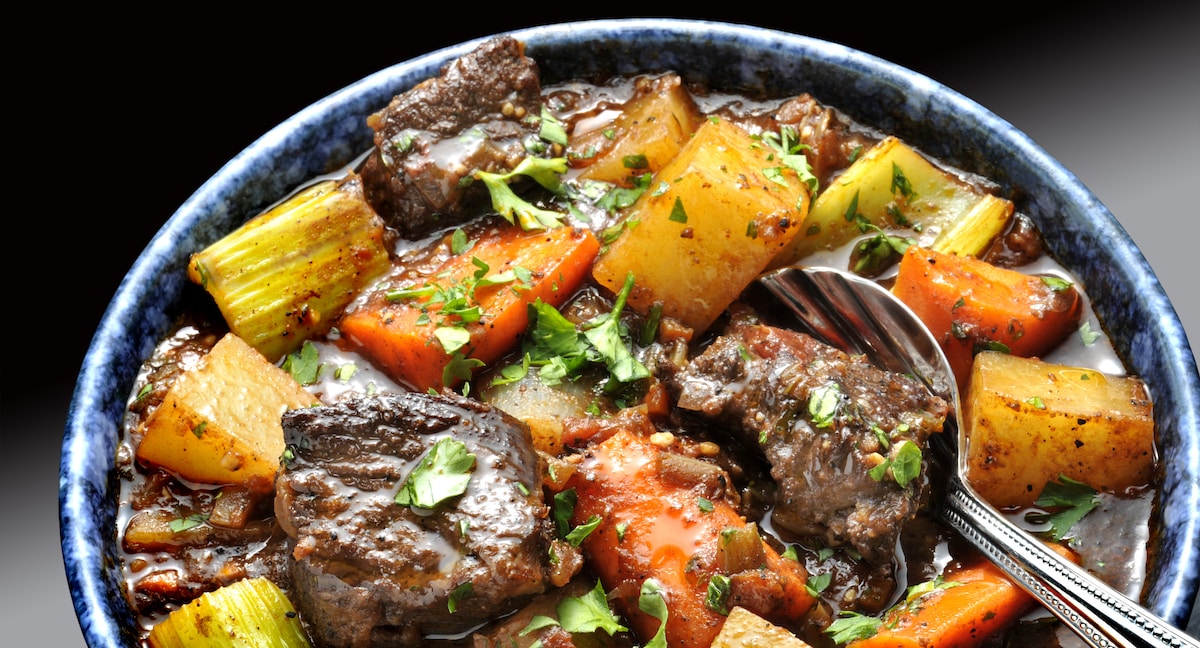 Cooking Warm Dinners for Cooler Nights
As the cooler days and nights set in, the appetites of older adults turn to foods that were just too heavy for the heat of summer. Whether attending a potluck dinner or progressive dinner party in the active adult senior living retirement community, a football tailgate party, a fall get-together, or just planning a warm meal for visiting family, one of the best ways to make wonderful fall dishes is with the ever-popular slow cooker. From favorite soups and stews to new adventures in eating, here are some great ideas for making this fall a gastronomic success!
Super supper soups
When was the last time you had a steaming bowl of homemade soup? It's probably been months, but fall is the perfect time to make soups that are not only filling and tasty, but also good for you. It's all about using the freshest ingredients like those from local farmer's markets around Cincinnati and choosing recipes that appeal to your taste as well as meeting dietary goals such as calories, sodium and fat.
Among the healthiest choices are vegetarian soups. But many people won't even notice the lack of meat because they can be as or more filling than typical meat-based soups. For example, classic minestrone is one that is so easy to make and adapt to dietary preferences that a cook can't go wrong. For a look at the possibilities with minestrone, try the yummly.com list of variations on the minestrone theme.
Also wonderful are other vegetable soups like broccoli, cabbage, cauliflower, and squash, to name just a few. These can be creamy (think blender) or broth-based and each offers unique and very tasty options for fall meals. Take a look at some of the possibilities in eatingwell.com's blog, "Healthy Vegetable Soup Recipes."
Of course, no autumn is complete without chili and there are literally hundreds of really yummy recipes to try ranging from traditional ground beef to shredded pork to chicken, turkey and even no meat at all. For an excellent list of recipes check out allrecipes.com's blog, "Slow Cooker Chili Recipes."
Go ahead and stew about it!
Few meals are better suited to the chilly autumn weather than stew, and there is an almost unlimited supply of stew recipes to be tried. For those who want to take an ethnic twist on stew these options are especially tasty and span the globe from New Orleans to the Mediterranean to Spain and beyond. Not sure which will satisfy? Check out allrecipes.com's blog, "Slow Cooker Stew Recipes" for more than 115 ideas and recipes.
For many, beef stew is the "real" stew, but even beef stew has so many variations that trying out new recipes might reveal more than one new favorite. A great place to look for new beef stew recipes is at yummly.com's extensive list.
In addition to beef stew, there are plenty of other stews to consider. Chicken is another fall favorite like this one from thesimpleparent.com "Chicken Stew Crock Pot® Recipe for Comfort Food," or "Crockpot Chicken Stew" from food.com.
If fish or seafood are preferred, a healthy option can be found in tasteofhome.com's "Slow-cooked Fish Stew," which is prepared without cream or whole milk. Or for a full seafood buffet in a bowl, try slowcookergourmet.net's, "Crockpot® seafood stew," a savory, brothy stew that is sure to please.
Slow-cooked adventures
While soups and stews are favorites for fall, there are lots of other slow-cooker meals that warrant consideration. For example, a whole chicken is an easy target for a scrumptious main dish, or how about an egg casserole or French toast casserole for a fun and easy breakfast gathering. Pasta is another great slow-cooker favorite like stuffed shells or classic spaghetti, or for an Asian touch, how about lo mein? Recipes for all of these can be found in tasty.co's article, "21 Slow Cooker Dinners You've Never Thought Of Before."
Another truly amazing slow-cooker idea is bread! Although not a meal by its self, bread is a great (maybe even essential) addition to soups and stews, so having it warm out of the "oven" will get rave reviews. Classic white yeast bread, herb soda bread, even focaccia and sweet breads like monkey bread are all easy to make in a slow cooker. For an excellent list of bread recipes, check out the stylecaster.com blog, "30 Slow-Cooker Breads That Honestly Kind of Blow My Mind."
These are just a few of the many, many cold-weather meals and dishes that can be made with ease in a slow cooker. For even more unusual ideas, take a look at those in food.com's article, "16 Unique Slow-Cooker Recipes."
At StoneBridge at Winton Woods we know great food is an important aspect of active senior living. We also offer an excellent menu as well as other amenities for seniors to live their best life in a carefree and secure community. Find out more about StoneBridge at Winton Woods by contacting us today.