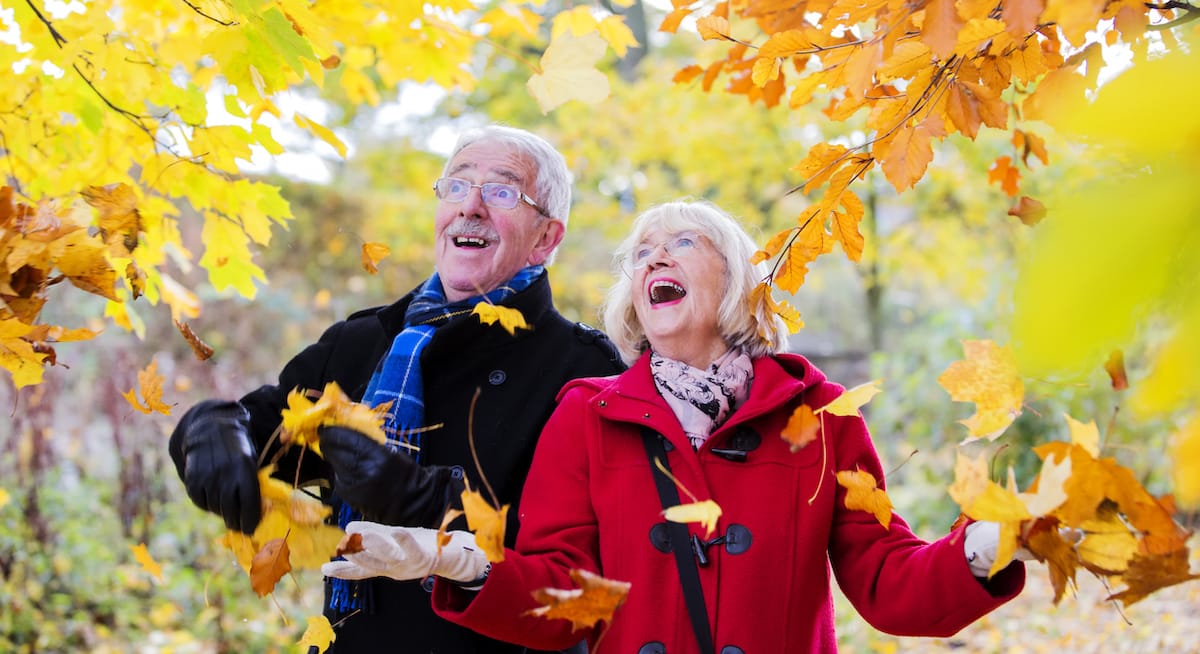 Seeing the Cincinnati Area's Fall Colors: A Guide for Active Seniors
As summer comes to an end, it will go out in a blaze of glory as the leaves on many trees transition from green to a range of colors from bright yellow to fiery reds, peaking in mid- to late October. So, while the long hot days wane, it's time to embrace the cooler autumn weather and take a fall color tour. Thanks to the many beautiful places to witness nature around Cincinnati as well as throughout Ohio, the beauty of autumn is easy to find. Here's a list of best places for active seniors to go within a short drive of StoneBridge at Winton Woods to make the most of a fall color tour.
Mt. Airy Forest
Located at 5083 Colerain Road in Cincinnati, Mt. Airy Forest is a virtual wonderland of trees covering more than 1,450 acres with hiking trails, bride trails for equestrian, and multi-use biking trails. Mt. Airy Forest also offers the state's only wheelchair-accessible public treehouse, and also offers an enclosed dog park and disc golf. Visitors can stroll, roll or ride through the park and enjoy the fall beauty that is a result of the 1 million trees planted in 1911 by the Civilian Conservation Corps and the Works Progress Administration, the nation's first municipal reforestation project. Also featured are a 120-acre arboretum with gardens showing off a variety of plants hardy to the area, gazebos, picnic areas, and reservable shelters for groups.
Ohio River Scenic Byway
For those who want to make a color tour into an extended trip, these is no better place to go than the Ohio River Scenic Byway that extends along the river for 943 miles through Ohio, Kentucky and Indiana. This very long and winding road through woodlands and open spaces is steeped in history as well as scenic beauty, and travelers can visit places like Point Pleasant, Ohio, and in the southeast region traverse land once surveyed by George Washington. Other historic options include prehistoric Native American sites that can be found along the route. To map the best route for your color tour near or far, check out the Ohio Department of Transportation website.
Sharon Woods
Right in Hamilton County, Sharon Woods is 730 acres of sheer natural beauty in all seasons, but is especially breathtaking in the autumn. Located at 11450 Lebanon Road in Sharonville, Sharon Woods offers three different length trails including one around the lake, a gorge nature trail, and a fitness trail. Visitors can experience the best colors autumn has to offer and spend time at the Heritage Village Museum, an entire rural 1800s village recreated from 13 actual historic buildings salvaged from demolition.
Other activities include taking guided tours, attending special events and watching demonstrations of traditional cooking and crafts. For those who prefer to glide through a color tour, Sharon Woods Harbor offers watercraft rentals including canoes, kayaks, mini-pontoons, four-seat pedal boats, row boats, and motor boats available through October 24.
Woodland Mound
One of Cincinnati's most treasured parks, Woodland Mound is located at 8250 Old Kellogg Road and offers woodland trails as well as breathtaking views of the Ohio River Valley. The 1,070-acre park offers a 1.2-mile shared-use trail, a 0.9-mile fitness trail, the 0.6-mile Hedgeapple Trail featuring Hedgeapple (or Osage orange) trees and a variety of wildlife, and the hilly Seasongood Trail that winds through woods, fields and vernal ponds and provides views of the Ohio River. To get the best view of the valley the Breezy Point Pavilion is the place to be, but visitors can create their route of choice using the map.
Amish Country
Although there are many great areas to view fall colors, a fun destination for a weekend is  Ohio's Amish Country. While enjoying the beautiful fall colors along the way, visitors will find a place that is alive in the present as well as the past. Located in Holmes County at the edge of the Appalachian foothills, Amish Country offers nature's best including hiking and canoeing along the Mohican River or visitors can take a driving tour that includes the area's three historic covered bridges. Another possibility is a color tour on horseback for those who enjoy a leisurely ride through the countryside.
Amish Country offers so much to do when the color tour is over, visitors will want to stay overnight and enjoy the broad range of accommodations including: camping, cabins in the woods, bed-and-breakfasts, and top-notch hotels and inns. Dining options are also many, offering traditional Amish (including with a local Amish family) as well as wineries and breweries, and foodie favorites. And to make sure you have something more than great memories to show for your trip, the shopping is outstanding!
To time your color tour perfectly, check out the Smithsonian Magazine article, "See When Fall Foliage Will Peak With This Interactive Map."
Whether you travel near or far to enjoy the colors of fall, you will be happy to come home to StoneBridge at Winton Woods where everything we do is designed to make senior living active, fun and carefree for our residents. Find out more about what we have to offer!
---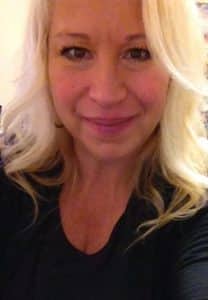 Pamela Cupp is a senior living professional with over 20 years' experience in healthcare sales, marketing, operations, and business development. She has worked on both the provider and consultant side of the business and continues to develop her passion for helping older adults and their families thrive and make decisions during important life changes.  You can follow her blogs at www.stonebridgeatwintonwoods.com
If you would like information on StoneBridge at Winton Woods, contact us at 513-834-7000 or email Pamela Cupp, Senior Living Counselor at pamela.cupp@culmenservices.com.  We are here to help you and your loved ones stay safe.