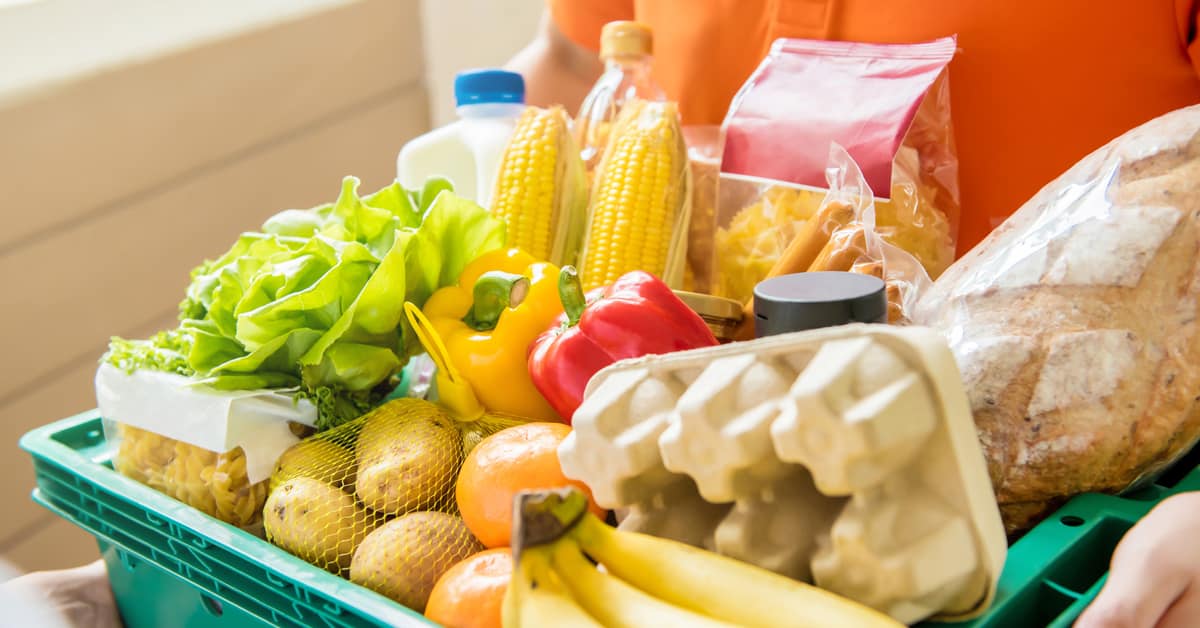 Get Groceries and Fresh, Locally Sourced Foods Delivered to Your Door
COVID-19 has had a tremendous impact on businesses across the country. The quarantine restrictions placed on retail stores, movie theatres, restaurants, and bars have been devastating to many businesses. Other businesses, like restaurants, have adapted by offering easy home delivery either directly (think pizza), or through apps like DoorDash. Grocery stores in particular have innovated home delivery of groceries, saving you time and a trip. Active Cincinnati seniors living in retirement communities including villas and apartments have several options for home delivery of their groceries. We've put together a list of some supermarket chains in the Cincinnati area that are offering delivery.
Kroger
Kroger offers home delivery of groceries to much of Cincinnati. In addition to groceries, they offer kitchen, home, and pet items. Kroger also has generous discounts on many items and offers fuel points for members of their free discount program. They have partnered with third-party delivery services to get your order to you. The delivery fee ranges between $9.95 and $11.95* depending on location. Check delivery availability and start shopping here.
Meijer
The Meijer supermarket chain also offers home delivery of groceries to much of Cincinnati for a flat fee of $9.95* per delivery. They also honor in-store promotions and mPerks coupons. No membership is required. Get started here.
Walmart+
While not yet available in all parts of Cincinnati, Walmart's Walmart+ service promises delivery of not just groceries but up to 180,000 items, as fast as same day. Delivery is free with a minimum order of $35*. Check to see if your address is eligible for delivery and to start shopping here.
Instacart
Instacart is an online delivery service offering delivery of products from a variety of stores including supermarkets, drug stores, big boxes, pet stores, and more. They promote delivery of groceries in as little as one hour. Delivery fees start at $3.99 for same day orders over $35, and fees vary for one-hour deliveries, club store deliveries, and deliveries under $35*. They also offer a convenient app for iPhones  and Androids.
Other Farm-Fresh Grocery Options
Just as grocery stores have innovated delivery during COVID, so have local farms. Several services have made it incredibly easy to find local produce, meats, dairy, and more and have them delivered to your home. Some notable ones that serve the Cincinnati area are:
Market Wagon offers over a thousand products from more than a hundred local farm market vendors in and around the Cincinnati area, with easy online shopping and delivery. Get started here.
Our Harvest is a local co-op that sources food grown within 150 miles of Cincinnati. Their Weekly Harvest Box program comes in three different sizes starting at $14 a week. Delivery is to convenient pick-up sites within the Cincinnati area. Sign up here.
Farmbox Direct delivers local, in-season subscription boxes to your front door with free, contact-free delivery. Prices start at $33 for their All Natural Essential box, which at the time of this article included an assortment of carrots, apples, potatoes, avocado, oranges, pears, Brussels sprouts, cucumbers, tomatoes, cauliflower, and lettuce. Fees for handling, packaging, and delivery may apply. Sign up here.
Grocery delivery to your home has really never been easier, and the variety and quality of the products never better. If you don't relish the thought of a trip to the supermarket, we hope that these resources make your weekly grocery shopping easier!
*Delivery fees are current at the time of this article's writing. Check with each store or delivery service for current delivery fees.