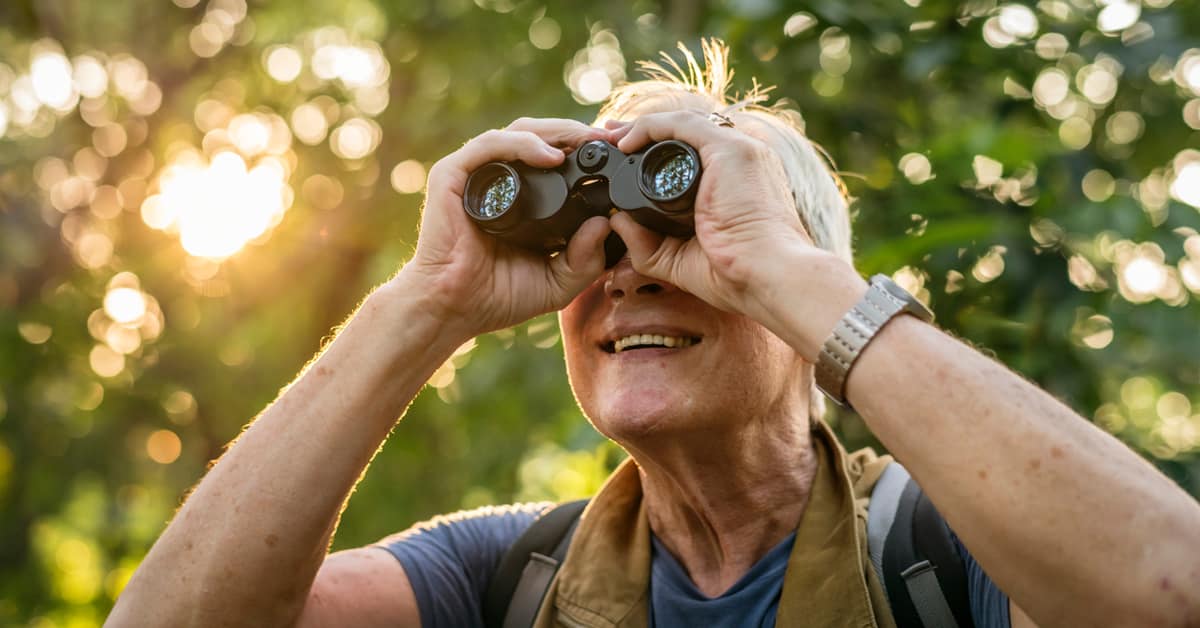 Getting Started with Backyard Bird Watching
There's something very satisfying about attracting birds to your yard. It's a rewarding hobby for older adults in retirement communities that they can share with their family and friends. These daily visitors bring color, activity, and sounds to your property that you would otherwise miss out on. A strategically placed bird feeder within sight of a dining room or living room window will provide hours of enjoyment for the active senior throughout the seasons. Getting started is easy and affordable, we've collected some tips below to get you started.
Common Backyard Birds in the Cincinnati Area
The Ohio Department of Natural Resources has published an outstanding Common Birds of Ohio field guide that you can view here. It lists dozens of birds – identified with color pictures – that you might see visiting your backyard bird feeder.
The Audubon Society of Ohio has published a more definitive guide of birds likely to be seen in the greater Cincinnati area. A trip to your local bookstore is likely to turn up more than a few bird guidebooks too.
It's worth noting that the mix of birds visiting your feeder will change somewhat throughout the year. The website whatbirdsareinmybackyard.com details the common backyard birds of Ohio, including pictures, and breaks them down by winter and summer.
Bird Feeders and Birdseed
To start attracting birds to your yard, you'll need a bird feeder and birdseed.  Pet supply stores, hardware stores, home improvement centers, or online. A quick Google search on "bird feeders" will bring up more styles than you ever imagined. If you want a more unique, hand-crafted one, check out craft fairs or etsy.com, the online marketplace focused on handmade items. If you don't have a convenient place to hang a bird feeder, you'll need a hanger pole; these can be either the type that gets driven into the ground or a free standing one with a base.
There's a whole science to birdseed. Different types of seeds attract different birds. The Cornell Lab of Ornithology has put together an informative guide to seed types. Blends of different seeds can attract a wider variety of backyard birds than just a single type of seed. Quality birdseed can also be found at those same stores mentioned above, as well as most supermarkets.
Free Bird Watching Apps
The Cornell Lab of Ornithology's free Merlin app allows you to identify birds likely to be in your area. Just answer a few questions like the bird's size, color, and what it was doing, and you'll see an illustrated list complete with sounds to help you make a positive identification. You can also save the birds you identify to your account. The free Audubon Bird Guide is another highly recommended bird identifying app with features similar to Merlin, and adds some additional identifying criteria like wing and tail shape.
Providing birds with a little bit of seed and a perch to eat it is a very gratifying hobby, and one that brings activity, color, and sounds into your yard. We hope you find these tips helpful to get you started on becoming an avid bird watcher!