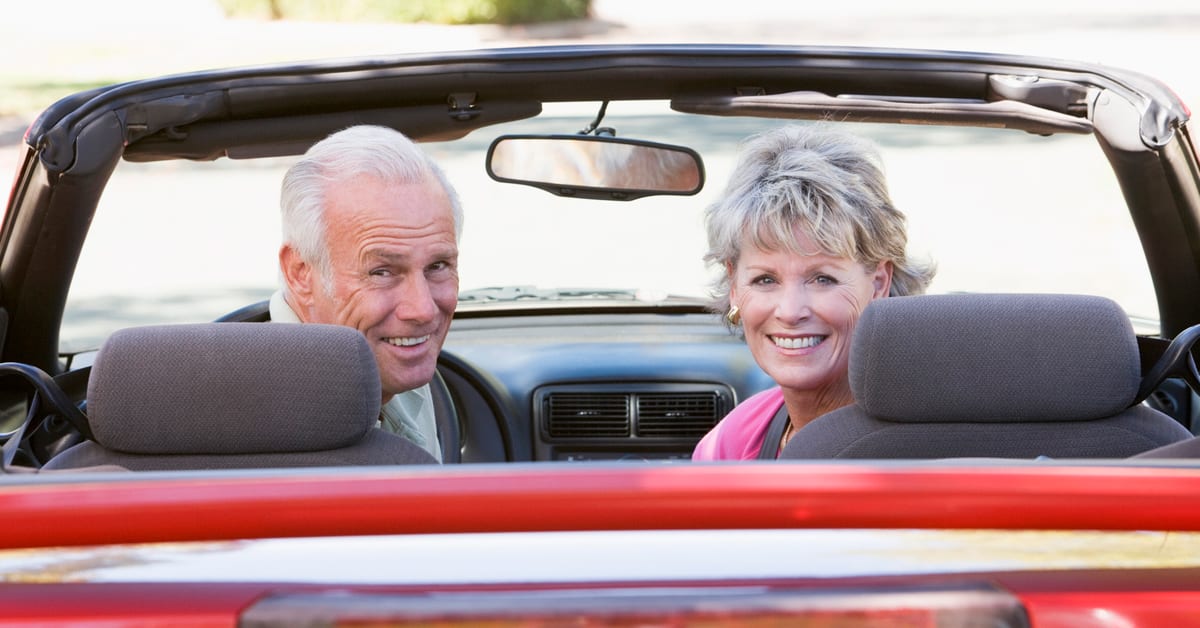 10 Great Day Trips in the Cincinnati Area for Active Older Adults
If you're an active senior who lives in the Cincinnati area, May is a great month to go out for a drive and explore! There are some outstanding attractions in the greater Cincinnati area and within an easy drive of the active adult community of StoneBridge at Winton Woods, and we've put together a list of some ones you may know of and some unique ones you might not have heard of. The weather is warm and pleasant, so take your pick and have a great time!

American Sign Museum
The American Sign Museum is the largest public museum in the United States dedicated to the art and history or commercial signs and sign making. Its collection covers over 100 years of sign history. Highlights include the Signs on Main Street display recreating a typical American Main Street, and Neonworks of Cincinnati, a full-time neon workshop. Tickets must be purchased in advance during the pandemic. Learn more at americansignmuseum.org.
Ark Encounter
Explore biblical history at this full-size recreation of Noah's Ark, built to the dimensions described in the Bible. Built by Amish craftsmen, it's the largest timber frame structure in the world and features 3 decks of exhibits. Guests are encouraged to purchase tickets online in advance during the pandemic. Learn more at arkencounter.com.
BB Riverboats
Sailing from its home at Newport Landing on the Kentucky side of the Ohio River, just across from the Great American Ball Park, BB Riverboats' fleet of paddlewheel river boats take guests on scenic sightseeing cruises, lunch and dinner cruises, and specialty and holiday themed cruises. Trips are operating at reduced capacity during the pandemic, so it's recommended to book your tickets ahead of time. Learn more at bbriverboats.com.
Cincinnati Art Museum
The Cincinnati Art Museum is home to more than 67,000 works of art, including paintings, sculpture, drawings, photographs, fashion arts, and textiles from Europe, Asia, and America. Learn more at cincinnatiartmuseum.org.
Cincinnati History Museum
The Cincinnati History Museum explores the history of Cincinnati from its earliest settlers to today. Popular exhibits include Cincinnati in Motion, a full-motion layout of the downtown recreated in 1/64 scale, and Public Landing, a recreation of a bustling historic riverside street and market. Purchase timed entry tickets in advance. Learn more at cincymuseum.org/historymuseum.
Cincinnati Reds Baseball
Head out to the Great American Ball Park to take in a Cincinnati Reds baseball home game! The season runs through September, so make a point of showing your Reds team spirit by watching a game live and in person. Single game tickets can be purchased here.
Cincinnati Reds Hall of Fame & Museum
Adjacent to Great American Ball Park, the home of the Cincinnati Reds, is the Cincinnati Reds Hall of Fame & Museum. Exhibits include memorabilia from throughout the history of the team, the Hall of Fame of the team's greatest players, a walking tour of landmarks of the old Riverfront Stadium, and tours of the current Ball Park. Learn more at mlb.org/reds/hall-of-fame.
Cincinnati Zoo
Founded in 1873, the Cincinnati Zoo is the second oldest zoo in the United States. Highlights include exhibits and encounters with giraffes, kangaroos, manatees, cheetahs, penguins,  and elephants. Reservations are required during the pandemic and can be made online. Learn more at cincinnatizoo.org.
Findlay Market
Findlay Market is a public market operating continuously in the same iron-framed building since 1855. Farmers, producers, and sellers offer local food and artisan products for sale in this dynamic public gathering place. Find out what's happening at the market and view a list of merchants at findlaymarket.org.
German Heritage Museum
The German Heritage Museum is operated by the German-American Citizens League and features historical artifacts and records of the contributions of the many German-Americans who have made Cincinnati the great place it is today. Learn more at gacl.org.
Newport Aquarium
Licated across the Ohio River in Newport, Kentucky, the Newport Aquarium is home to thousands of aquatic creatures from around the world including penguins, white alligators, sharks, stingrays, and more. Reservations are required during the pandemic. Learn more at newportaquarium.com.
WEBN Fireworks
The largest fireworks display in the Midwest will hopefully return in 2021. The celebration has grown into a festival held over Labor Day weekend at Sawyer Point, featuring live music, food, family fun, and entertainment. Learn more here.
We hope this inspires you to explore these outstanding Cincinnati attractions close to StoneBridge at Winton! Learn more about the active adult lifestyle at StoneBridge of Winton Woods here, and hear what our residents have to say here!