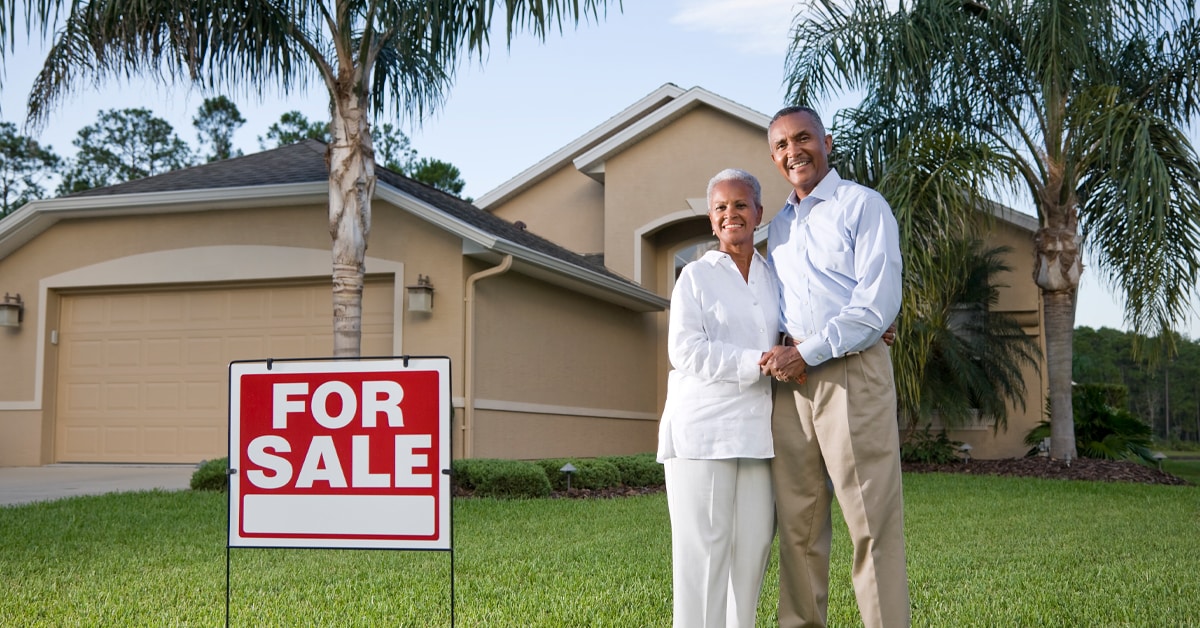 Simple Steps to Downsizing Before Moving to a Retirement Community
I don't know about you, but when I see that show, Tiny House Nation, I think about all of the "stuff" I have that would need to either be donated, sold, or tossed in order to live like that.  Well, at Stone Bridge at Winton Woods, we offer floor plans from 1000 to over 2000 square feet.  So, move over tiny houses, we have something a little more viable for folks looking to downsize, but not too much.
Whether you are looking to move into a retirement community, or just looking to de-clutter and get organized, make a plan fo .  Following a plan will help you stay focused and positive, leading to a simpler life.  Follow these simple steps to make it as easy and enjoyable as possible.
Step #1:  Make a Plan
If you are moving to a retirement community, start by choosing where you are going to live.  Once you have chosen the community that is perfect for you and your lifestyle, get the floor plan and visualize your belongings in your new home.  On average, people keep about 1/3 to ½ of their belongings when they downsize.  How much you keep will depend on the difference in space between your old and your new home.
Step #2:  Organize the Smaller Items

Organize the items you are willing to part with into three piles.  Pile #1 is to toss, Pile #2 is to donate, and Pile #3 is to sell.
There are a lot of charities that will gladly take items off of your hands and many even do residential pick up.  And don't forget about the tax benefits of donating.
Doing this not only separate the items that you will be getting rid of, but also keeps what you are taking with you where they are until you clear the rest.  This also helps you stay organized through the process.  If you have items you are not sure about, get a second opinion from your contact at the retirement community, family and friends that can lend you an objective eye.  And rather than thinking about what you are losing, think about what you are gaining such as worry-free living, pursuing your hobbies and interests, making new friends, and enjoying your new home.
Once you have completed this step, you may even feel lighter and less stressed over the move.  You can also begin step #3.
Step #3:  Start Packing
It's never too early to pack up any smaller must go items that you are not using on a daily basis.  Again, this will help you stay organized and ready for your move.
You can do this yourself, or you can reach out to the many moving company options in the area that will not only help you move, but will help you with packing and unpacking.  Reach out to your retirement community representative for a list of moving companies in your area.
It's fun to put sticky notes on larger items that you are taking.  You can also write living room, kitchen, bedroom 1, bedroom 3, garage, etc. on them to really home in your vision.
Step # 4:  Moving Day
Be sure to let your new retirement community know what day you are moving in so they can keep  roads and driveways clear for easy access to your new home.  Let the maintenance team at your community know if anything needs moved in your new home to accommodate your belongings such as your thermostat, security system unit, light switches, outlets, etc.  Most communities will happily accommodate these types of requests.
Most of all on your moving day, enjoy it, take it one step at a time, and allow everything to fall into place.  Don't over do it, drink plenty of fluids, and reach out for help.
Once you have chosen your cottage at Stone Bridge at Winton Woods, you become part of the Stone Bridge family.  We are here to help you through each step of your move; from deposit to move in, to happy living, our arms and hearts are always open.