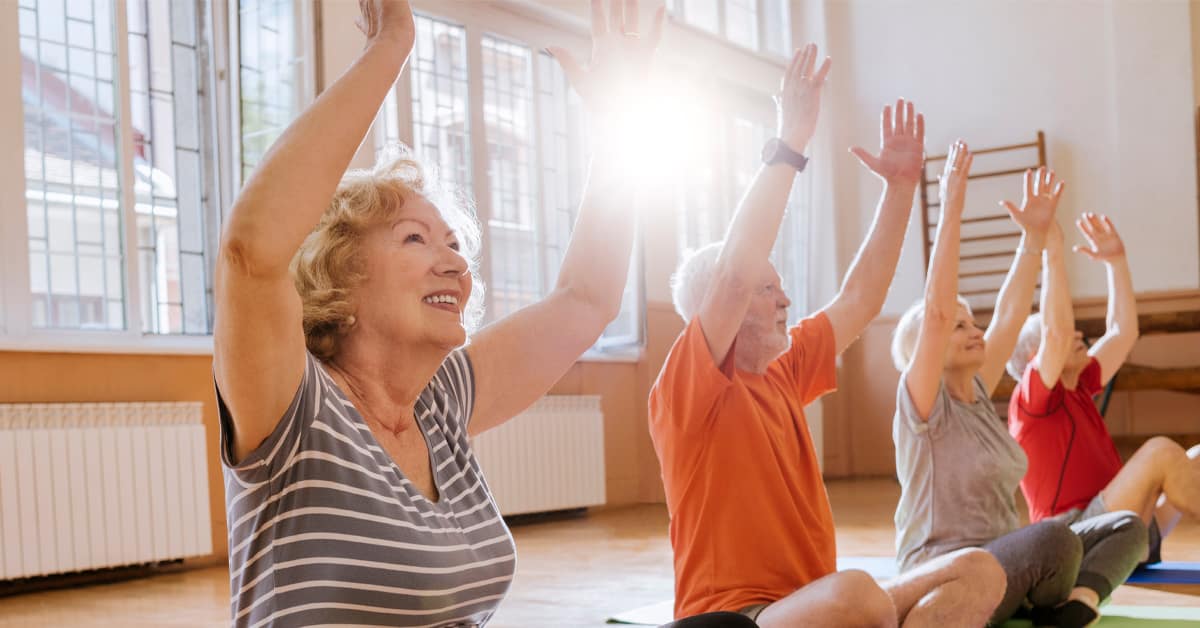 The HealthPlex offers exciting possibilities for active retirement.
Study after study shows that staying active keeps people healthier and happier. The HealthPlex ("The Plex") in Fairfield offers many ways to maintain a healthy body, mind and spirit. The friendly people at the Plex refer to it as "a wellness oasis", and an ideal place "to relax, rejuvenate, socialize and have fun." Nearly every aspect here is designed to serve individuals of every ability and age.
Take exercise and fitness classes for example. The Plex has classes in a variety of yoga styles, tai chi, Pilates and meditation. Beginners are encouraged here, so you don't have to be a yoga master to participate. The Plex offers over 100 land and aquatic classes. You may want to consider the aquatic classes in shallow water that use weighted resistance. They can help restore mobility, decrease pain and enhance overall well-being.
The 25-yard pool also offers swimming lessons, and once again, beginners are welcome to sign up for a six-week session. You may be surprised when you find yourself looking forward to swimming a few laps.
Tennis, anyone? And at the Plex, they do mean virtually anyone, even those who have never hit a tennis ball. There are six USPTA indoor tennis courts, and four USPTA-certified instructors to help you. There is an innovative beginner tennis program.
For an extra fee, licensed massage is available. There are a number of massage styles, including a medical recovery massage, designed specifically for individuals who are recovering from surgery, have a medical condition or suffer from chronic pain. Talk to the people at the Plex for details. Or visit mercy.com/location/fitness and take a look at the Fairfield HealthPlex location listing.
To learn more about StoneBridge at Winton Woods, contact us.