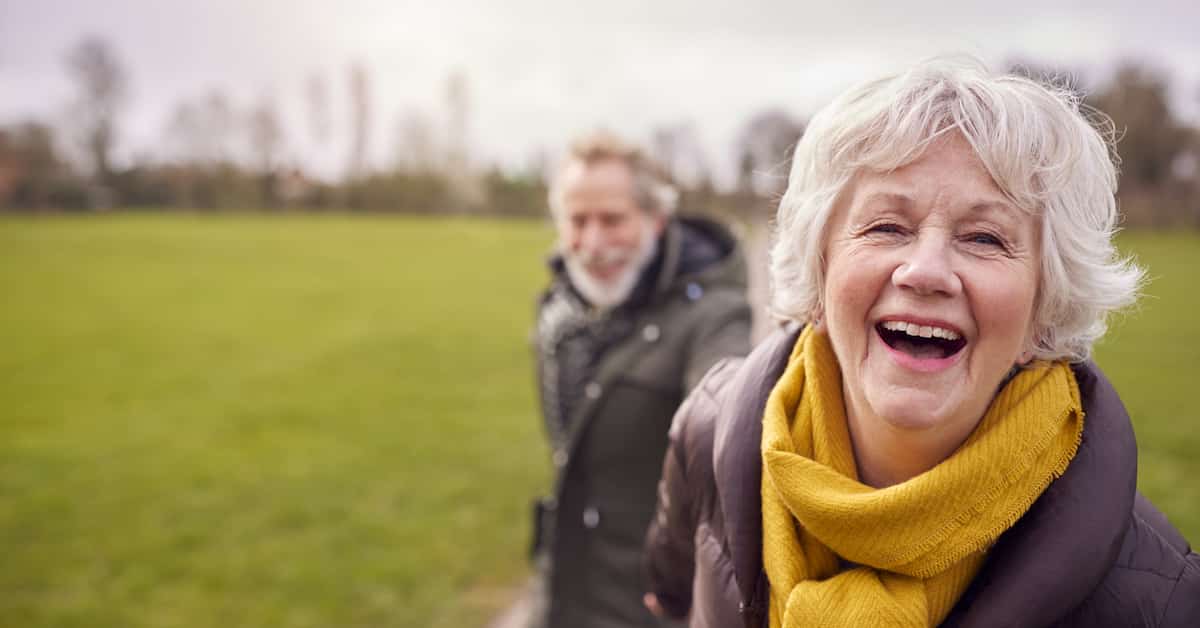 Enjoy the Fall: Evening Stroll Ideas for Active Older Adults
As summer comes to a close and the leaves begin to turn, it's a perfect time for active older adults to take advantage of cooler weather and enjoy an evening stroll around the retirement community like StoneBridge at Winton Woods, or one of the many wonderfully diverse places Cincinnati has to offer. Here's a look at some of the possibilities to enjoy with family, friends and neighbors to get a little exercise and reinvigorate after the long hot summer.
Woodland Mound: Located at 8250 Old Kellogg Road, Woodland Mound is a Hamilton County park offering incredible views of the Ohio Valley from the Breezy Point pavilion, as well as a 1.2-mile paved shared-use trail, a 0.9-mile fitness trail, the 0.6-mile Hedgeapple, and the 0.8-mile Seasongood nature trail. Open dawn to dusk daily, the park also has a gift shop, golf course and visitor's center with wildlife exhibits.
Over the Rhine: For an urban stroll through history, consider Over the Rhine's three hour evening tour that begins in Victorian-era Washington Park in the city's downtown business district, dining in four very unique restaurants, a VIP tour of an urban brewery and much more. This adults-only tour is a great way to spend time with friends and family who want to try something new and exciting!
Smale Riverfront Park: Aptly named, Smale Riverfront Park is at 8 West Mehring Way in downtown Cincinnati, and offers a river walk as well as a walking link to other riverside parks. Built as a series of terraces to accommodate seasonal flooding, a stroll through the park reveals beautiful fountains, a vintage carousel, the Black Bridge Monument memorial to the African American volunteers who built protective barricades to protect the city during the Civil War, and the Duke Energy Garden. For a brisk stroll there's the Ohio River Trail or for a more meditative walk, the Labyrinth Path. Most lovely of all is the view at dusk of the lighted bridges, river, and fountains. The 45-acre park is open seven days a week from 10 a.m. to 9 p.m.
Stroll to the Great American Ballpark: Get a little exercise and take in a Cincinnati Reds or Bengals game by taking advantage of one of the walking bridges including the Purple People Bridge, the Taylor-Southgate Bridge, or the Roebling Suspension Bridge, which offer not only easy access to the park, but amazing views of the river and city skyline. A variety of parking options are available as is the Southbank Shuttle Trolley, just in case.
California Woods Trail and Nature Preserve: A great place for the whole family to enjoy a breathtaking autumn evening stroll and embrace the coolness of the forests the California Woods Trail is a 2.5 mile loop that includes beautiful woodlands and Lick Run Creek as well as all the creatures that call the area home. An excellent place to observe a variety of birds, California Woods Trail at 5400 Kellogg Ave. is open year-around except that it is subject to closure for hunting.
Farbach-Werner Nature Preserve: Learn more about nature on a stroll through the Farbach-Werner Nature Preserve at 3455 Poole Road. Open from dawn until dusk, the preserve is a great place to spend time with younger generations walking the 0.6-mile trail and enjoying the wonder of the butterfly and wildflower garden.
Shawnee Lookout: For those who seek spectacular vistas, Shawnee Lookout is hard beat. Located at 2008 Lawrenceburg Road, in North Bend, the park offers several nature trails from 14 miles to 1.3 miles and from the hilltop visitors can see both the Ohio River and the Great Miami River valleys. Also available are picnic areas, a playground, boat access. While there be sure to take in the history of the Springhouse Log Cabin and School and Native American archaeological sites. Open from dawn to dusk, the park also allows bikes and skateboards.
Take a stroll with man's best friend: Greater Cincinnati also offers two excellent parks to enjoy with dogs: Otto Armleder Park at 5057 Wooster Pike and Simmonds Family Dog Park at Miami Whitewater Forest at 8715 Hamilton-Cleves Road in Cleves.
Otto Armleder Park is a 10-acre off-leash park that features sperate large and small breed areas, a canine drinking fountain and shower and plenty of shade and benches. Open from dawn until dusk, the park may be closed during high water periods on the Ohio River.
Simmonds Family Dog Park at Miami Whitewater Forest is an 11-acre off-leash dog park also offers lots of shade and benches as well as canine play areas and agility equipment, four separate playing fields including an all-season field.
Both parks have strict policies for pets and owners to encourage safe and healthy fun for everyone.
At StoneBridge at Winton Woods, our residents have so many options to have fun and stay fit right at home or around the greater Cincinnati area. To find out more about our community and amenities, contact us today!